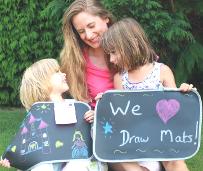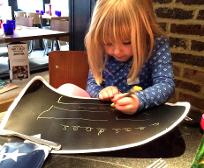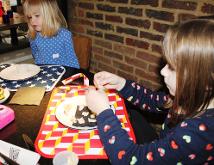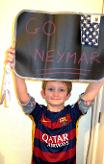 Draw, write play on one side... turn it over and it's a placemat on the other side! And the best part is you can roll it up, put it in your bag and take it anywhere!

RRP: £8.99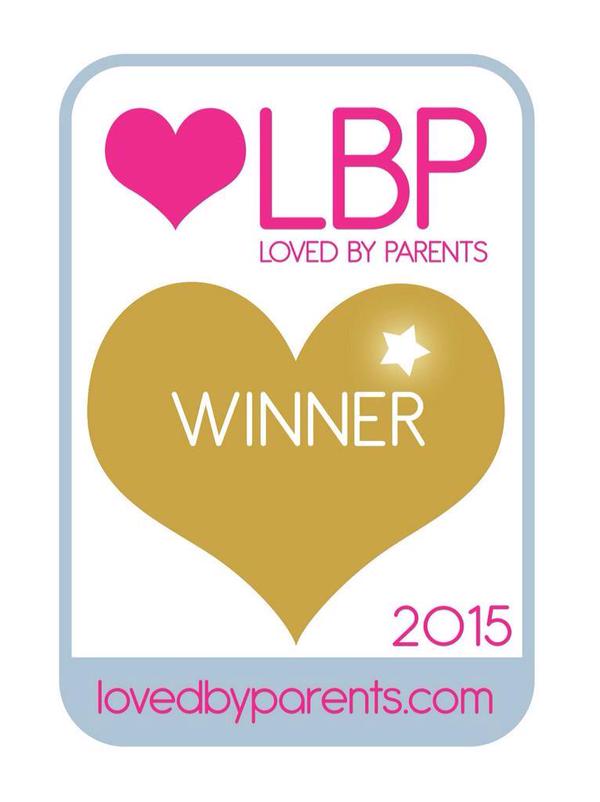 Draw Mat - Red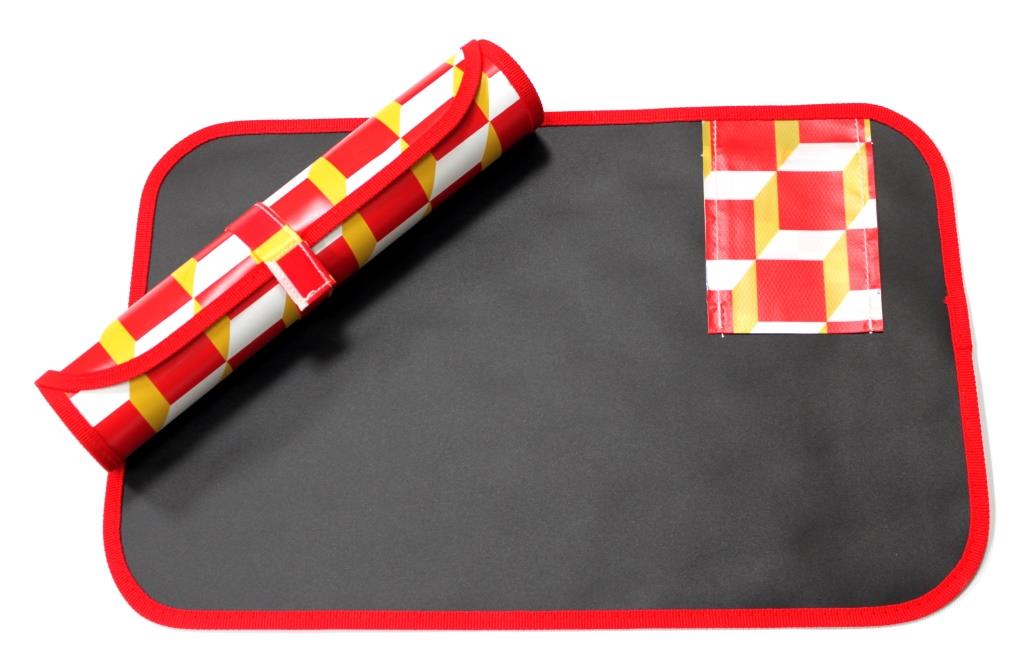 £ 8.99
Draw Mat - Blue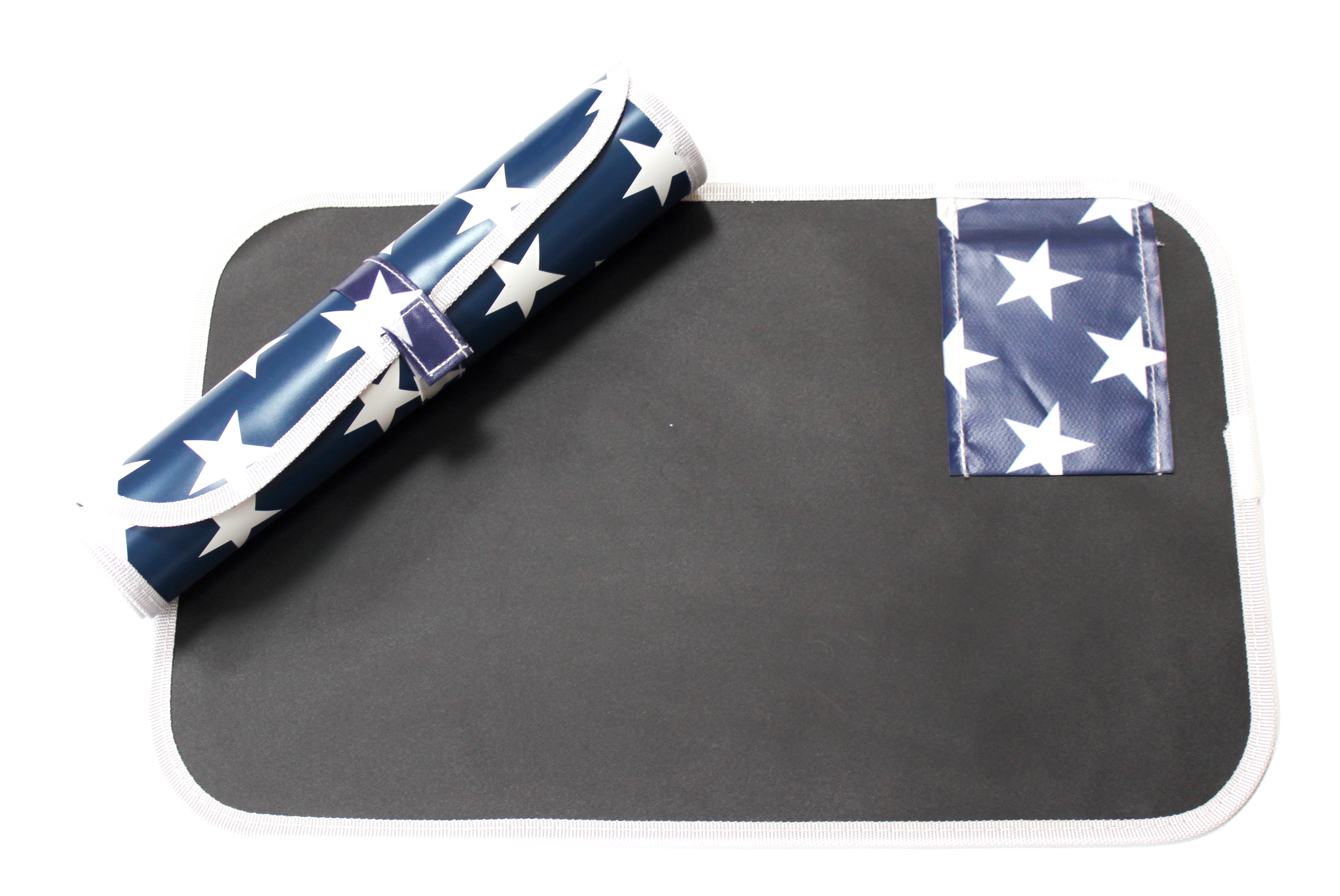 £ 8.99
Draw Mat - Pink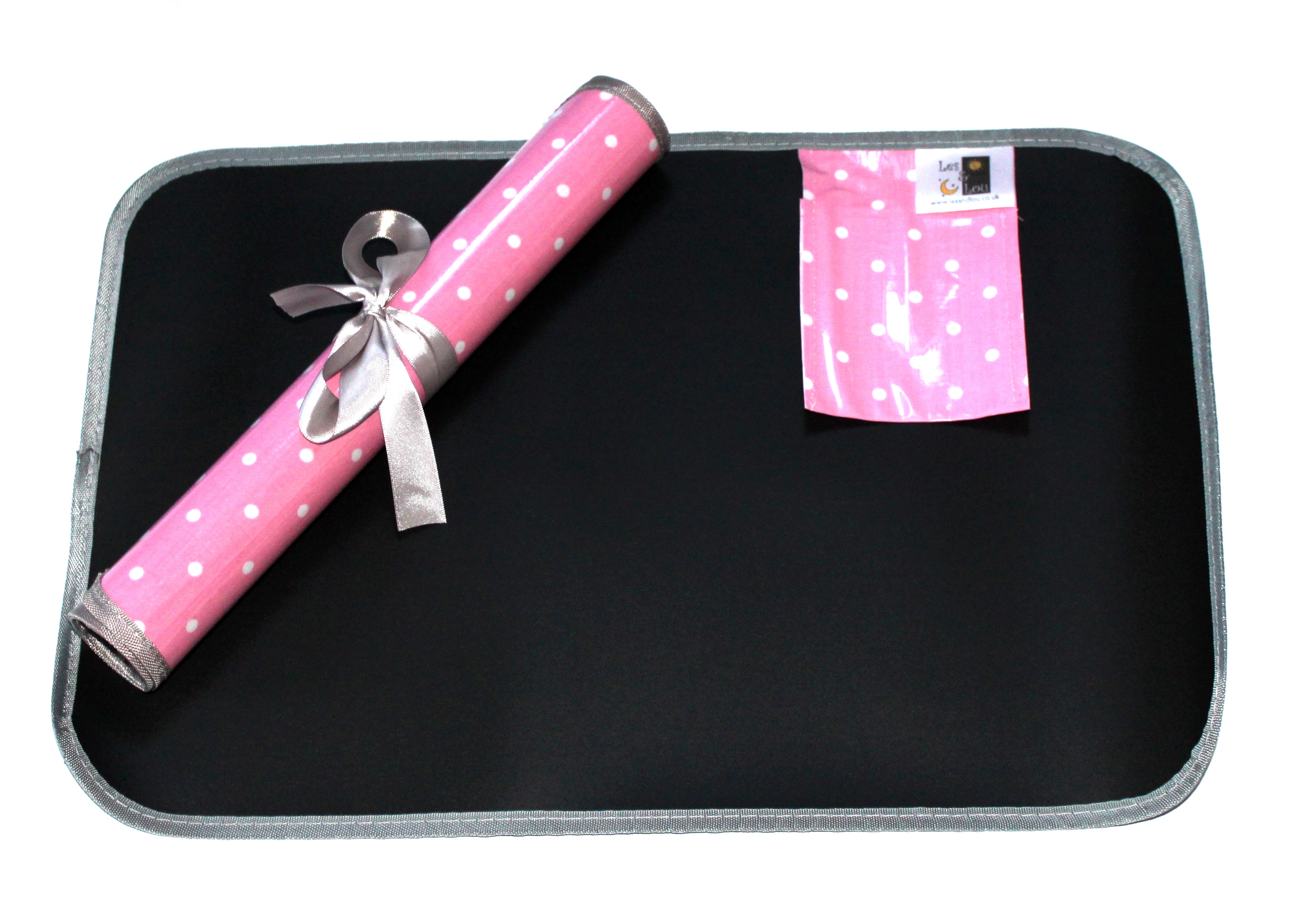 £ 8.99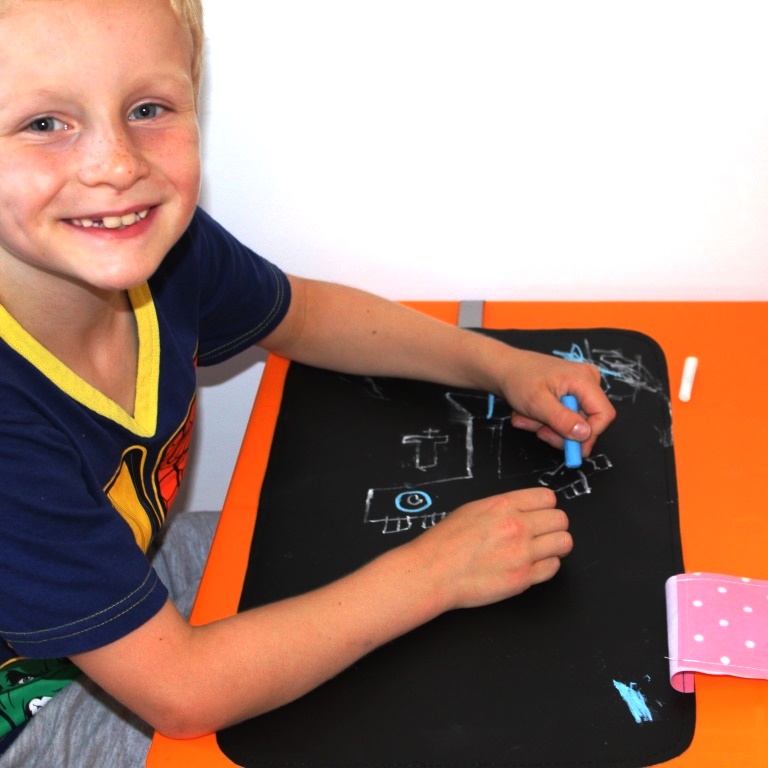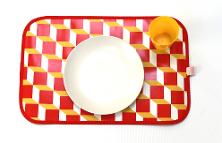 Perfect for on the go and eating out
Includes 2 crayons and a cloth
Available in red, blue or pink
Great with dry erase crayons and chalk
30cm x 43cm
A blackboard on one side, a placemat on the other
Rolls up so you can take it everywhere!
Ideal for restaurants, trains, planes, holidays, home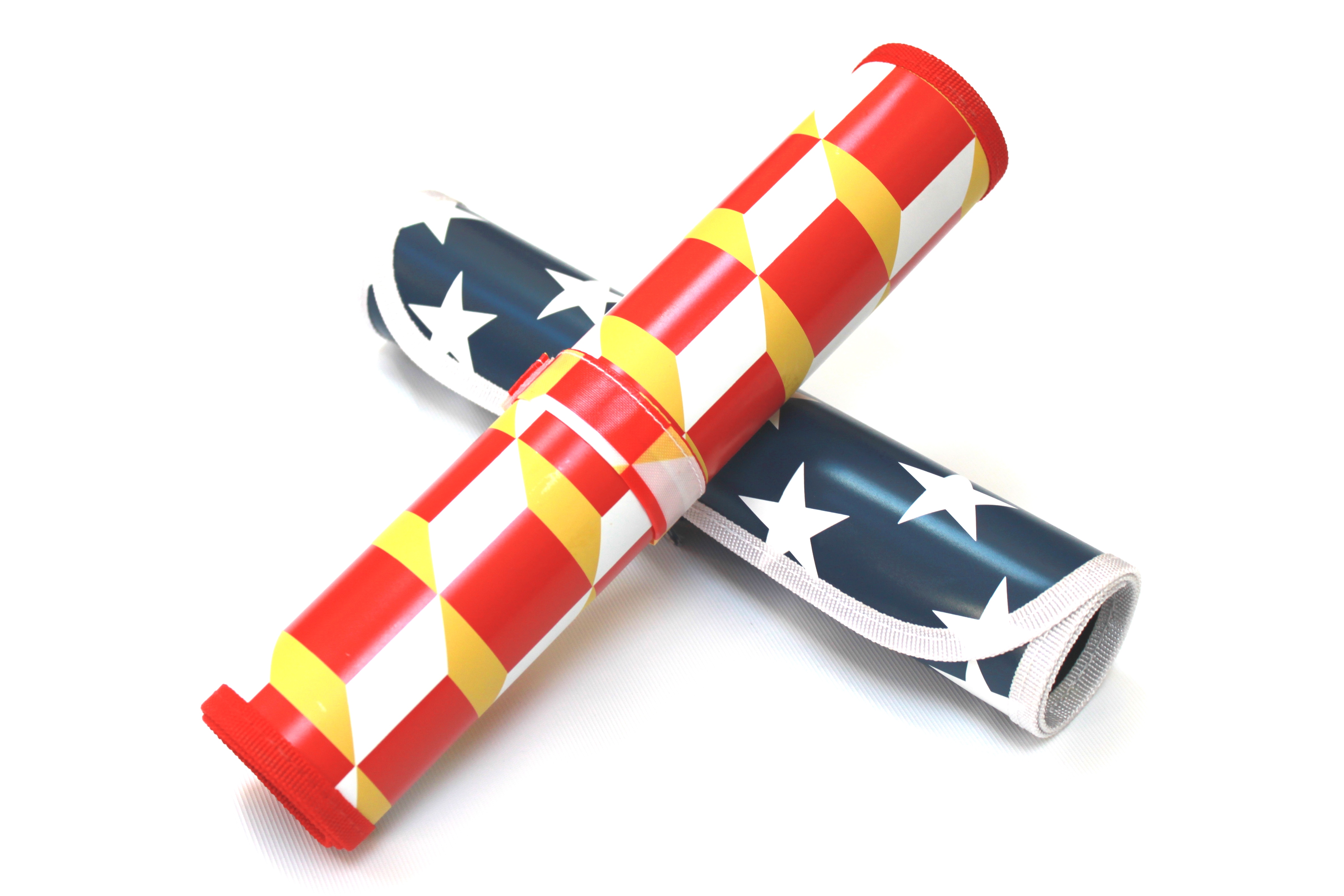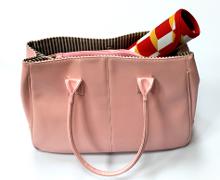 Wipe clean with a damp cloth after use
Handy pocket to keep chalk tidy
To flatten the mat after being rolled up, roll in opposite direction and fasten for a few minutes.
Suitable for 3 years and up
The only drawing placemat that bears the CE Mark, so you can be assured that it meets the European and UK toy safety requirements

.
So many things to do with your Draw Mat. Click on the images below for some ideas...